Maszkban is menő vagy - a PTE Táncegyüttes fotósorozata. You are cool in a mask too - photo series of the PTE Dance Team
Mert nekünk fontos a maszkviselés, a szabályok betartása, az egészséges életmód. Because wearing a mask, keeping safety measures, and healthy lifestyle are important for us.
Kövesd posztjainkat! Follow our posts. https://www.facebook.com/tancoloegyetempte
A tánc és az akrobatika segítségével extrém körülmények között mutatjuk meg a leghétköznapibb helyzeteket és helyszíneket. We show the most ordinary situations and places with the help of dance and acrobatics.
Tarts velünk, mert #maszkbanismenovagy. Join us because #youarecoolinamasktoo
#pte1367 #egyuttmegallithatjuk #togetherwecanstopit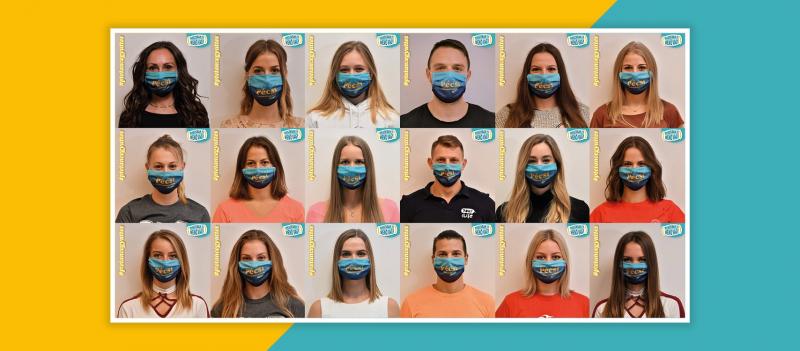 Hordd a maszkod! Wear your mask>> 
Tartsd be a szabályokat! Keep the measures>> 
Egészséges életmód Healthy lifestlye>>
A világ körül Around the world>>
Biztonságos utazás Safe travelling>>