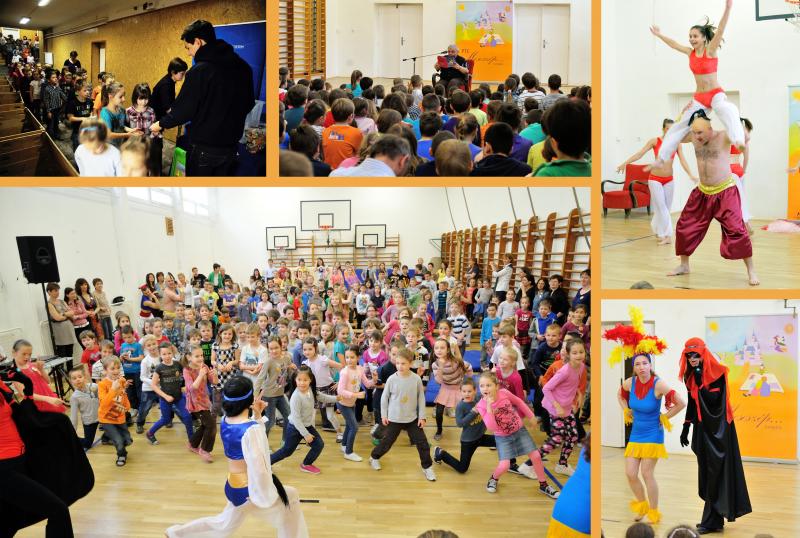 Flying on a magic carpet the world is Fabulous...
4 April 2014 UP Practice Elementary School No.1
Story-teller: Béla Stenczer, actor of the Pécs National Theatre (Alumnus of UP Faculty of Humanities)
The tale of Aladdin was read by Béla and danced by the UP Dance Team and at the end of the program the children danced their funny choreography for the music of Shrek. 
More than 170 story-books were collected. 
Further photos:
http://tancegyuttes.pte.hu/pteIszgyakorlo
https://www.facebook.com/media/set/?set=a.261162324065430.1073741855.181...