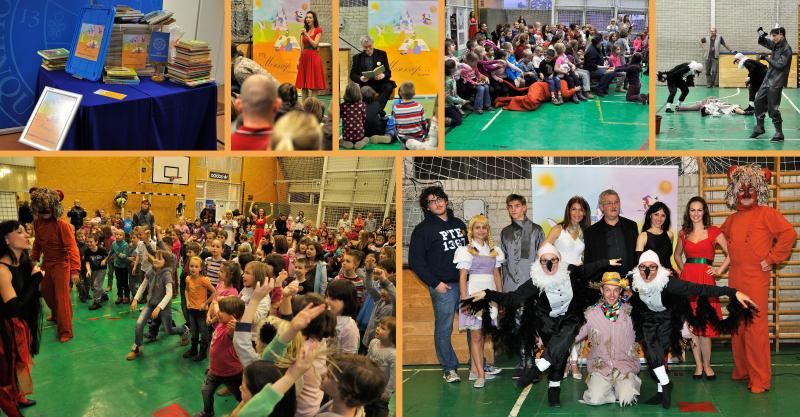 29 November 2013 City Centre Kindergarten, Elementary School and Basic School of Arts 
Story-teller: János Mikuli, director of Janus University Theatre (Alumnus of UP Faculty of Humanities)
The story of Dorothy, the Scarecrow, the Tin Man and the Coward Lion was performed by János the UP Dance Team. The dancers showed a little piece of their two-scene-dance show, with the participation of Mariann Szín, singer. Finally the children learned a funny choreography.
218 story-books were collected.
Further photos:
http://tancegyuttes.pte.hu/varoskozpontialtalanosiskola
Media appearances:
http://www.pte.hu/hirek/3234
http://alumni.pte.hu/hir/416/pte-meseszep-kampany
http://alumni.etk.pte.hu/hir/egy/255