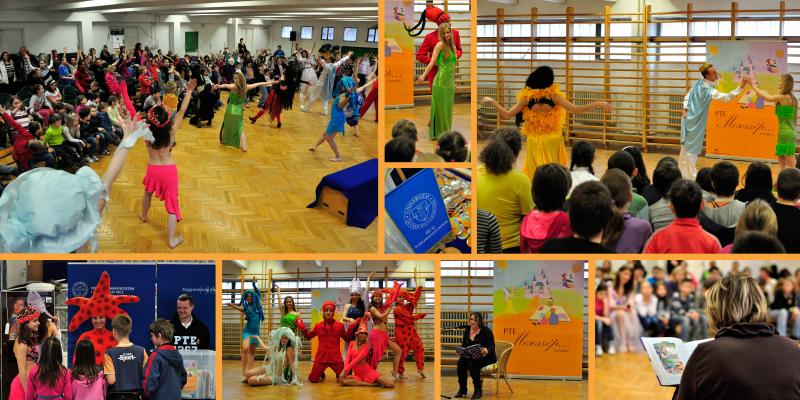 It's Fabulous…, if we are under the sea… 
6 March 2014 Anikó Street Elementary School
Story-teller: Renáta Pásztó, foundation member of Janus University Theatre, leader of the UP Faculty of Arts Dean's Office (Alumna of UP Faculty of Adult Education and Human Resources Development)

The program presented the tale of The Little Mermaid, danced by the UP Dance Team and read by Renáta. Even the Little Mermaid danced on her new feet. 
About 140 story-books were collected.
Further photos:
http://tancegyuttes.pte.hu/anikoutcaiiskola1
https://www.facebook.com/media/set/?set=a.252730384908624.1073741851.181...