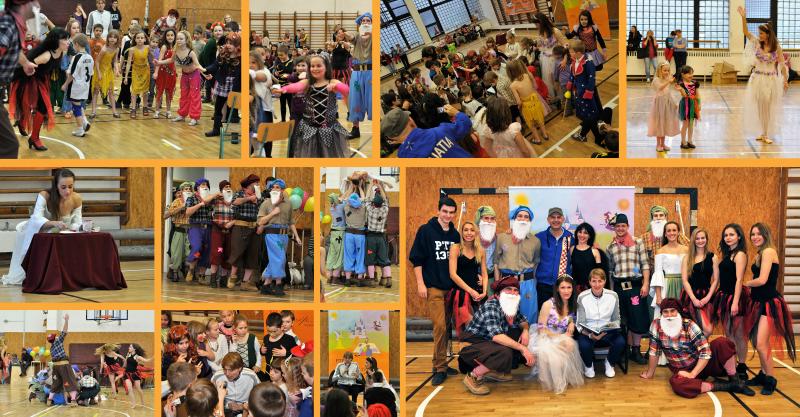 20 February 2015 Széchenyi István Elementary and Sports School
Story-teller: Gyöngyi Zsolnay, former player of the Hungarian basketball team more than 100 times (Alumna of UP Faculty of Sciences)
At the program the story of Snow-White and the Seven Dwarves was presented by the UP Dance Team and read by Gyöngyi. Children joined the tale and at the end they danced together with the dancers.
Further photos:
http://tancegyuttes.pte.hu/10.allomaskepek
https://www.facebook.com/media/set/?set=a.248478592000470.1073741850.181...
Video:
http://tancegyuttes.pte.hu/node/290#overlay-context=meseszepcsaladitance...